Monday 13 May, 2013
Chinese in Washington State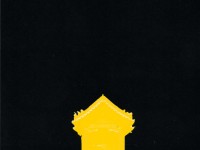 OCA Greater Seattle publishes a revealing book on the incredible but the little known story of Chinese Americans, the fastest and largest Asian American group in the State.
The Chinese in Washington State
by Art and Doug Chin
The OCA – Greater Seattle is extremely pleased to publish The Chinese in Washington State, a book that chronicles the incredible journey of Chinese in the state. The new publication documents the untold history of Chinese, whose presence in the State dates back to the mid-1800s. "With the exception of some limited information on the anti-Chinese riots in Seattle and Tacoma, Washington State history books have completely ignored the presence of Chinese," said Doug Chin, OCA – Greater Seattle president and one of the book's authors. "We want the public, including Chinese, to know about the
legacy of Chinese in this state, particularly the contributions they made to this State and the hardships the early Chinese endured."
The book reveals the indispensable role Chinese laborers played in developing the Territory's lumber, mining, cannery, farming and railroad industries. Furthermore, the authors claim that statehood for Washington would have taken much longer, if not for the 15,000 Chinese who worked on the transcontinental Northern Pacific Railway.
The book also provides a comprehensive account of the brutally racist Anti-Chinese Movement, which covered the entire Territory, and its consequences. In addition, it describes the relegation and retreat of Chinese to the confines of Chinatown. For decades, the Chinese were a small, segregated, and isolated group.
The plight of the Chinese began to change with the repeal of the Chinese Exclusion Act in 1943, but really turned around even more because of the civil rights movement and the passage of the 1965 Immigration Act. Together, they opened the doors to immigration, employment and educational opportunities.
With the tremendous influx of recent immigrants, particularly those from mainland China, the Chinese number some 100,000 in Washington and now the largest Asian American group in the state. Meanwhile, the recent immigrants — most of them professionals — have substantially helped advance the socio-economic status of the Chinese. They have also established new institutions and organizations as the Chinese community becomes much more diverse culturally, socially, and politically.
The authors, Art and Doug, have written extensively on the history of Chinese in Seattle and Washington State. In 1974, they wrote Uphill: The Settlement and Diffusion of Chinese in Seattle Washington. Art Chin wrote Golden Tassels: The Chinese in Washington State (1989), and Doug Chin wroteSeattle's International District: The Making of a pan-Asian American Community (2001).