Who we are
Board Members 2014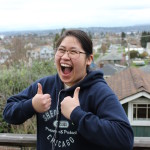 Jacqueline Wu – President
Jacqueline is a second generation Asian American, whose father originated from Shanghai, China and mother from Samar, Philippines. Born and raised in Los Angeles, Jacqueline moved north to Seattle to attend the University of Washington. At the UW, Jacqueline graduated with a B.A. in American Ethnic Studies and History (Honors) and minors in Labor Studies, Diversity, and Chemistry. In addition to OCA-GS and her commitment to school, Jacqueline is also involved at the International Examiner where she writes, archives, and coordinate events.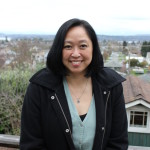 Connie So – Vice President
Connie So is an immigrant from Kowloon, Hong Kong. She grew up in Seattle's Beacon Hill neighborhood and graduated from the University of Washington with BAs in English and Communications. She received her Master's in Public Administration from Princeton University and her Ph. D in Ethnic Studies (emphasis Political Science) at U.C. Berkeley. Since 1992, she has taught at the University of Washington's American Ethnic Studies department. In 2002, she became a Senior Lecturer and the Supervisor of the Department's Community Practicum and Internship.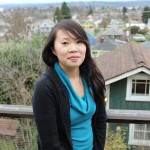 Chi Saeteurn – Treasurer
Chi Saeteurn was born in Seattle, Washington and grew up in Beacon Hill, Seattle. She is the daughter of Iu-Mien refugees that left Laos after Communist warfare broke out. She received her Bachelor's Degree in American Ethnic Studies at the University of Washington in 2012 and currently works at the Seattle Public Library. Since 2012, Chi has been the Treasurer of OCA-Greater Seattle and organized its Golden Circle Dinner. She volunteers for the Iu-Mien American Association Enrichment Program, and spent the past year learning to read Mien. She enjoys watching comedy movies and learning about her Mien culture.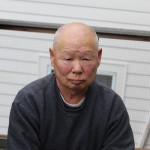 Doug Chin – Co-secretary
Doug Chin is the past OCA Greater Seattle chapter president. A Seattle native, he has been active in the local Asian American community since the 1970s and served on the OCA board in the early 2000s. He retired from Washington State government, where he worked as a policy analyst, facilities planner, and civil rights specialist, and the City of Seattle, as a project manager and policy planner. Doug and his brother Art, were co-authors of Uphill: The Settlement and Diffusion of Chinese in Seattle, Washington (1973) and Chinese in Washington State (2013). Doug authored Seattle's International District: The Making of a pan-Asian American community (2001). He has a BA and MA in Sociology from San Francisco State, and a MA in Public Administration from the UW.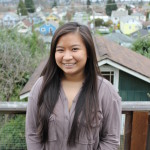 Jael Yamamoto – Co-secretary
Jael Yamamoto is of Japanese and Filipino descent. Her Nisei father grew up in Beacon Hill while her mother immigrated to the United States from Manila as a young child. Jael grew up in Bellevue, Washington. At the age of 10, her family moved to Newcastle, Washington. Jael is currently an undergraduate at the University of Washington, Seattle and is studying American Ethnic Studies. Jael works part-time while attending school.


Board Members at large
Ron Chew
Ron Chew works as executive director of International Community Health Services Foundation. He previously served as executive director of the Wing Luke Asian Museum for 17 years and editor of the International Examiner for over 10 years.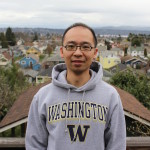 Bruce Huang
Bruce Huang is a first generation Chinese American. He has a BA in Business Administration from the UW. During the day, Bruce is a Information Technology professional. Life long community volunteer from childhood on with ventures with IDEC, Kiwanis club, ASUW ASC, UW CSA, and the King County Library. On the OCA board as the CEOC member representative to the Chinese speaking community, Bruce hopes to ensure materials and information will continue to be available in Chinese and other qualified minority languages.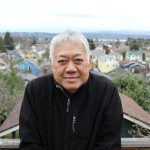 Frank Irigon
Francisco "Frank" Irigon was born in the Philippines in 1947. His father soon joined the U.S. military, and was stationed in Kansas and Germany before ending at Fort Lewis, Washington, where he retired with his family to Tacoma. After attending high school in the Tacoma area, Francisco Irigon served in the U.S. army for three years, then used the GI Bill to attend Tacoma Community College from 1968-69, Seattle Central Community College from 1969-70, and then the University of Washington—first for a BA, then an MSW— from 1970-79.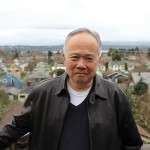 Willon Lew
Willon (Will) Lew is a second generation Chinese American born and raised in Seattle. He earned degrees in Environmental Design and Law from the University of Washington. Will is a retired international HR executive formerly based out of Tokyo, Japan supporting a Japanese business market. Upon returning to the United States he was asked to consult for non-profit organizations and small businesses; he does this under the name Seattle Human Edge.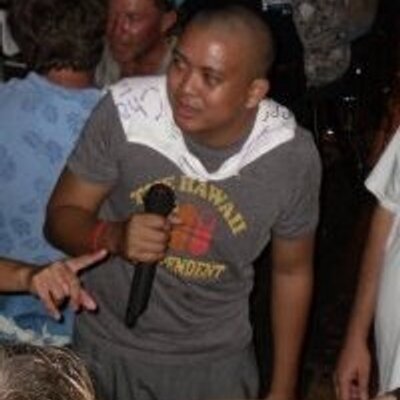 Travis Quezon
Travis Quezon was born and raised in Honolulu, Hawaii and received his education at Punahou School, Kapiolani Community College, and the University of Hawaii, where he earned a degree in English. In Hawaii, Travis has been the editor of the Honolulu Weekly and The Hawaii Independent. He received a Hawaii Publishers PAI award for enterprise reporting on Honolulu's homeless communities in 2008. Travis has also worked as a freelance journalist for Reuters and Bloomberg covering a variety of international stories and reported in the White House press pool covering President Barack Obama. Upon moving to Seattle in 2012, Travis worked as a graphic designer and copy editor while regularly freelance writing for community newspapers. Travis is the editor of the International Examiner.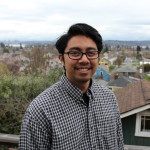 Angelo Salgado
Angelo is a graphic designer and illustrator from Kent, WA. He has a BA in Business Administration (marketing) from the University of Washington and an AAS in Visual Communications from Highline College. Currently, he works for the City of SeaTac doing graphic design and handles the designs for the OCA-Greater Seattle.