Thursday 11 February, 2016
OCA-Greater Seattle Co-Presents, My Life in China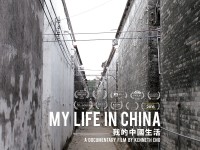 In a partnership with the Seattle Asian American Film Festival, OCA-Greater Seattle co-presents the Seattle premier of My Life in China. 
My Life in China is a personal film that takes viewers on a journey to rural China where an emotional revelation takes place. A story of migration is passed down from father to son, retracing the precarious steps risked in search of a better life. This film captures a half-century-old story of Asian immigration and poses present-day questions comparing the long sought-after American Dream, with life in modern-day China. Was the risk worth it? What if he had never left? What was ultimately achieved by immigrating?
Director Bio: Kenneth Eng is a Boston native who studied filmmaking at the School of Visual Arts in 1994. Ken's last film Kokoyakyu: High-School Baseball, about baseball in Japan, premiered on POV, PBS's award-winning documentary showcase. Ken also directed/edited Take Me To The River, a feature documentary about the Maha Kumbh Mela, the largest gathering in history shot in India. Ken's student thesis, Scratching Windows, a short documentary film about NY graffiti, was broadcast on WNET, New York City's PBS "Reel NY."
Documentary/81 mins.
Where: Northwest Film Forum
When: Saturday, February 20, 2016, 11:30AM