Tuesday 05 November, 2013
OCA-GS 2013 Year-End Luncheon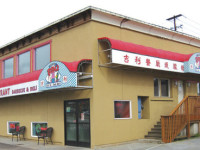 OCA Greater Seattle Year-End Luncheon has been announced!
Our year-end membership luncheon will be held at 1 PM, November 10, at the Rainier Restaurant. The restaurant has parking in the rear and is located at 6408 Martin Luther King Way South, Seattle —just south of Graham Street and not far from Joy Palace Restaurant. We will announce the new make-up of board officers, review of activities for this year and our plans for 2014. The luncheon, of course, is free to OCA members and $10 for non-members.
Please RSVP at info@ocaseattle.org or dougchin3@gmail.com by November 8, so that we can inform the restaurant how many people will be attending.