Tuesday 12 March, 2013
Event Info: ICHS Gala "Bloom"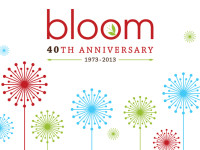 International Community Health Services (ICHS) is a nonprofit community health center that offers affordable health care services to Seattle and King County's Asian, Native Hawaiian, and Pacific Islander communities, as well as other underserved communities.
The ICHS Foundation's annual fundraising gala, "Bloom," brings together patients, supporters and ICHS staff members to raise money for uncompensated charity care and much-needed services.
Save the date for Bloom 2013!
Join them in celebrating ICHS' 40th anniversary on May 18, 2013 at the Seattle Marriott Waterfront. To learn more about this event, please visit the International Community Health Services webpage