Sunday 10 March, 2013
Event Info: 23rd Annual Walk for Rice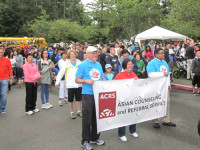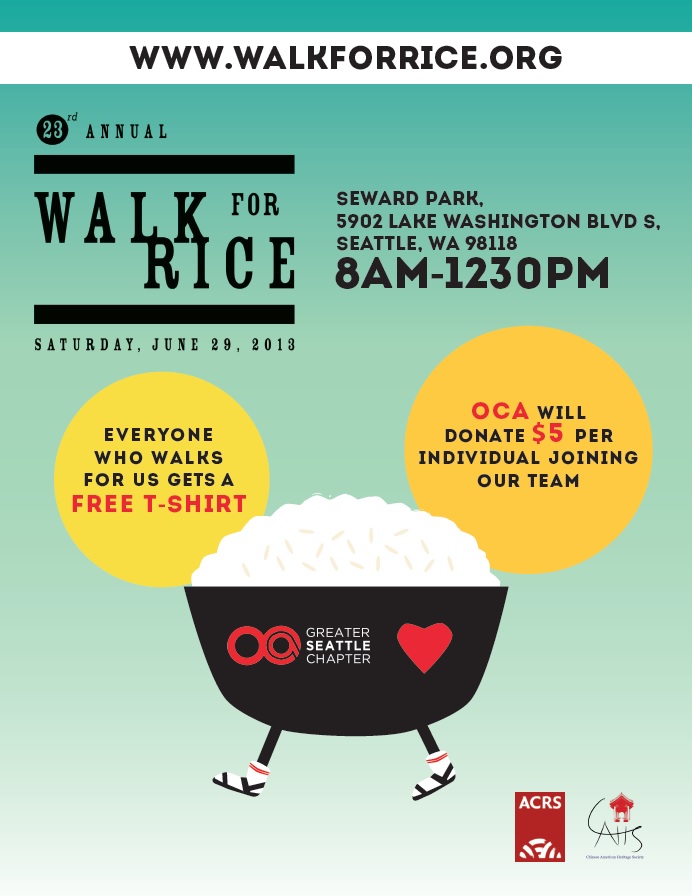 Register with OCA – Greater Seattle here!
It's time to take action! The 23rd Annual Walk for Rice campaign has officially launched! Last year, thanks to your support, we raised a
record-breaking $225,000 for our Food Bank by the end of 2012!
With only three months away, we invite you to join us as we raise money for the ACRS Food Bank and spread awareness about hunger in our
community. Did you know about 396,000 Washington families struggle to put food on the table each day? Hunger in our state is now above the
national average, and worse than levels in both Oregon and Idaho, according to the Seattle Times.
In 2012, the ACRS Food Bank remains one of the most-visited food banks in King County, distributing nearly 1 million pounds of food to the
community. We serve more than 5,000 unduplicated individuals who make more than 100,000 visits a year. About two-thirds of our clients are
children under the age of 18 and elders over 65.
ACRS is truly thankful for your commitment to helping our Food Bank provide nutritious and culturally appropriate dietary staples to thousands.
Remember, every bag of rice, every dollar donated, every person educated about the impact of hunger brings us one step closer to ending it.
Walk for Rice will be held on June 29, 2013
PLEASE NOTE:
PARKING IS NOT AVAILABLE AT SEWARD PARK. Please make arrangements to carpool or use public transportation. Metro Route 39 regularly serves the Seward Park area. Please visit Metro Trip Planner for more information and direct routes from your location.
For more information about Walk for Rice, visit their website at www.walkforrice.org