Tuesday 07 August, 2012
OCA Deeply Saddened and Concerned Following Attack on Sikh Community by Gunman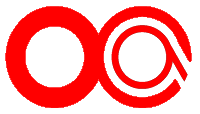 OCA, a national organization dedicated to advancing the political, social, and economic well-being of Asian Pacific Americans (APAs), is deeply saddened and concerned following the tragic shooting at a Sikh temple in Oak Creek, Wisconsin on Sunday August 5, 2012.
"We are deeply concerned and saddened by this most recent unfortunate act of violence against the Asian Pacific American community," said OCA Executive Director Tom Hayashi. "Simply, an attack on any member of the Sikh community is an attack on America…we stand in solidarity with our Sikh brothers and sisters during this difficult time."
On Sunday morning, a gunman entered the Sikh Gurdwara and began shooting worshipers, killing six individuals and wounding three others, in what law enforcement are calling a domestic act of terrorism. According to officials, the assailant was shot and killed by law enforcement. While the nation is baffled by this senseless act of domestic terrorism, local and federal investigators are not ruling out racialized motivation by the assailant. 
In the days and years after the Sept. 11, 2001 attacks, Sikhs continue to be tragically profiled in this country as being affiliated with the Taliban or other terrorist organizations targeted for hate crimes that include but are not limited to: vandalism, verbal taunting, and physical assaults at home, work, and places of worship—in a number of incidents resulting in serious injury and death. Possibility of persecution based on cultural ignorance and bias has long been a concern for the civil rights community. For many years, OCA has heavily invested in educating hundreds of community advocates and organizations on hate crimes. We urge continued vigilance of proactive monitoring and reporting by our members, chapters, and affiliates.
"Our thoughts and prayers are with the victims and their families of the tragic Oak Creek shootings," says OCA President Ken Lee. "We must come together as a country to provide comfort and support to all who are affected by this horrific tragedy."
OCA, together with national membership based civil rights organizations, will be establishing a fund to support the victims and their families in the coming days. In the meantime, donations can be sent to: OCA National Center, 1322 18th Street, NW, Washington, DC 20036, Attention: Oak Creek Sikh Community Fund or for on-line donations go to the www.ocanational.org dontion page and indicate your gift to be designated to the Oak Creek Sikh Community Fund under the campaign field.