Wednesday 13 June, 2012
Join Now – OCA Seattle Walk for Rice Team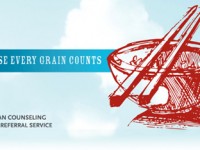 Saturday, June 30, 8 AM – noon
Seward Park, 5902 Lake Washington Blvd S, Seattle *
Walk for Rice is fund-raising event featuring a 2.4 mile walk or run. Walk for Rice attracts over 1,000 community members who raise funds to enable Asian Counseling and Referral Service (ACRS) to buy rice and provide support services for the ACRS Food Bank.
OCA Greater Seattle will have a team at the Walk For Rice event. For any member who wishes to join our contingent, we will donate an additional $5 to the amount you pledge. For any student member who joins us, we will pledge $5.
To join us or make a contribution, please contact Doug Chin at info@ocaseattle.org before June 28.
* PLEASE NOTE:
PARKING IS NOT AVAILABLE AT SEWARD PARK. Please make arrangements to carpool or use public transportation. Metro Route 39 regularly serves the Seward Park area. Please visit Metro Trip Planner for more information and direct routes from your location.
ACRS offers a special shuttle service from our building (3639 MLK Jr. Way S) to Walk for Rice. Simply park (free of charge!) in their lot and catch the shuttle bus to Seward Park. Shuttle service will begin at 8 a.m. and continue service every 20-30 minutes until 1 p.m.