Wednesday 13 June, 2012
EVENT: 2012 OCA National Convention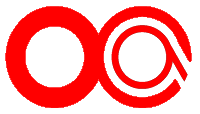 Thursday, August 2 through Sunday, August 5
Planet Hollywood Resort and Casino, Las Vegas, Nevada
The theme of this year's convention is GOTV2: Get Out To Vegas, Get Out The Vote. As OCA continues to move forward with its mission, the theme not only focuses on efforts to ensure that voices of APAs are amplified through electoral participation, but is also an opportunity to engage more deeply on a number of pivotal issues for our communities.
"We are excited to be returning to Las Vegas for this year's National Convention," said OCA National President, Ken Lee. "Las Vegas has one of the fastest emerging Asian and Pacific Islander communities in the country, and with the upcoming presidential election, it is fitting that we will be focusing on the importance of educating and empowering our community to go out and vote. We look forward to having our members and the Las Vegas community join us to learn and experience all that OCA and Las Vegas has to offer."
This annual convention draws over hundreds of APAs from around the country and is one of the largest gatherings of APAs in the U.S. This year's convention will feature:
    Workshops and Plenaries
    Youth Recognition and Chapter Awards Luncheons
    Community Resource Lounge
    Youth and College Tracks
    Small Business Track: Business Success for APA Entrepreneurs
    B3 Emerging APA Professionals and Employee Resource Groups
    Welcome Reception
    Friday Night Community Reception: Vegas Starts Here
    OCA Gala Awards
"Our chapter is extremely proud to host this year's convention showcasing the diversity of Southern Nevada and the great impact of APAs in the electoral process. We are looking forward to hosting all attendees from across the United States to Las Vegas, one of the most visited destinations in the world," said Janice Ma, OCA-Las Vegas Chapter President and Convention Co-Chair.
OCA will also honor members of the APA community, including this year's confirmed OCA Pioneer Award, and OCA Outstanding Citizen Award recipients: APA leadership expert J.D. Hokoyama, Founder and Former CEO of LEAP; celebrated author and winner of the National Book Award, Professor Emeritus at the University of California, Berkeley, Maxine Hong Kingston; Major Kurt Chew-En Lee, USMC, Ret. first Marine Corps officer in nearly 200 years of proud Marine Corps; Floyd Mori, Executive Director Emeritus of the Japanese American Citizens League; and Immediate Past President and Executive Director of the Asian American Justice Center, Karen Narasaki. OCA will also recognize the achievements of its own members with the Chapter of the Year Award, and the Unsung Heroes Awards.
About National Convention
OCA's National Convention is one of the preeminent annual events for the APA community, drawing hundreds of people from around the country for educational, cultural, and networking events. The workshops and community resource lounge are free and open to the public. A full listing of all events is online, and you may also register to become a member of OCA and receive special discounts. Early Bird Registration ends Friday, June 15, 2012. Tickets for all meals and special events, including the Gala Awards, are available for purchase on our web site.